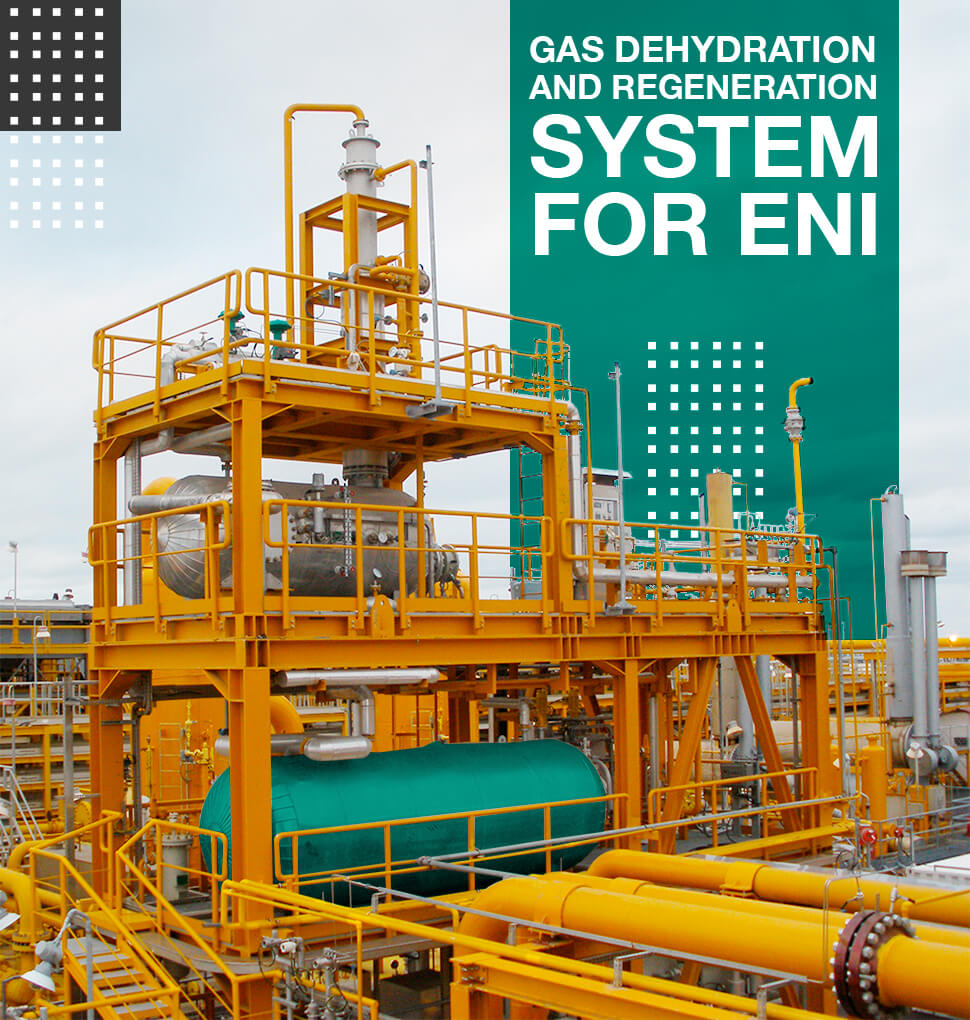 Gas dehydration and regeneration system by Pietro Fiorentini for ENI
09 November 2023 - Solutions
A new collaboration with Saipem on behalf of ENI: on the Baleine Field, both the dehydration and regeneration system are by Pietro Fiorentini.
 
The Baleine hydrocarbon field in Côte d'Ivoire was discovered in September 2021. In less than two years, ENI has started production through the Baleine FPSO, a refurbished and upgraded Floating Production Storage and Offloading unit capable of handling up to 15,000 bbl/d of oil and around 25 Mscf/d (million standard cubic feet per day) of associated gas.

The start of Phase 2 is expected by the end of 2024 and will increase field production to 50,000 bbl/d of oil and approximately 70 Mscf/d of associated gas. The third development phase aims to elevate field production up to 150,000 bbl/d of oil and 200 Mscf/d of gas.
The gas dehydration package of the Baleine FPSO has been upgrated by Pietro Fiorentini. The package was supplied by our company in a previous order in 2009, together with the regeneration package still working today.
The entire gas production from the field will be delivered onshore through a newly constructed pipeline and will enable the country to supply the domestic electricity market.
Roberto Rossi, Sales & Business Development Director at Pietro Fiorentini, commented: "We are pleased to participate in the project related to Baleine, that currently stands as the largest hydrocarbon discovery in Ivorian sedimentary basin, and where ENI leverages the best available technologies to minimize emissions".
To discover more about the project, click here.