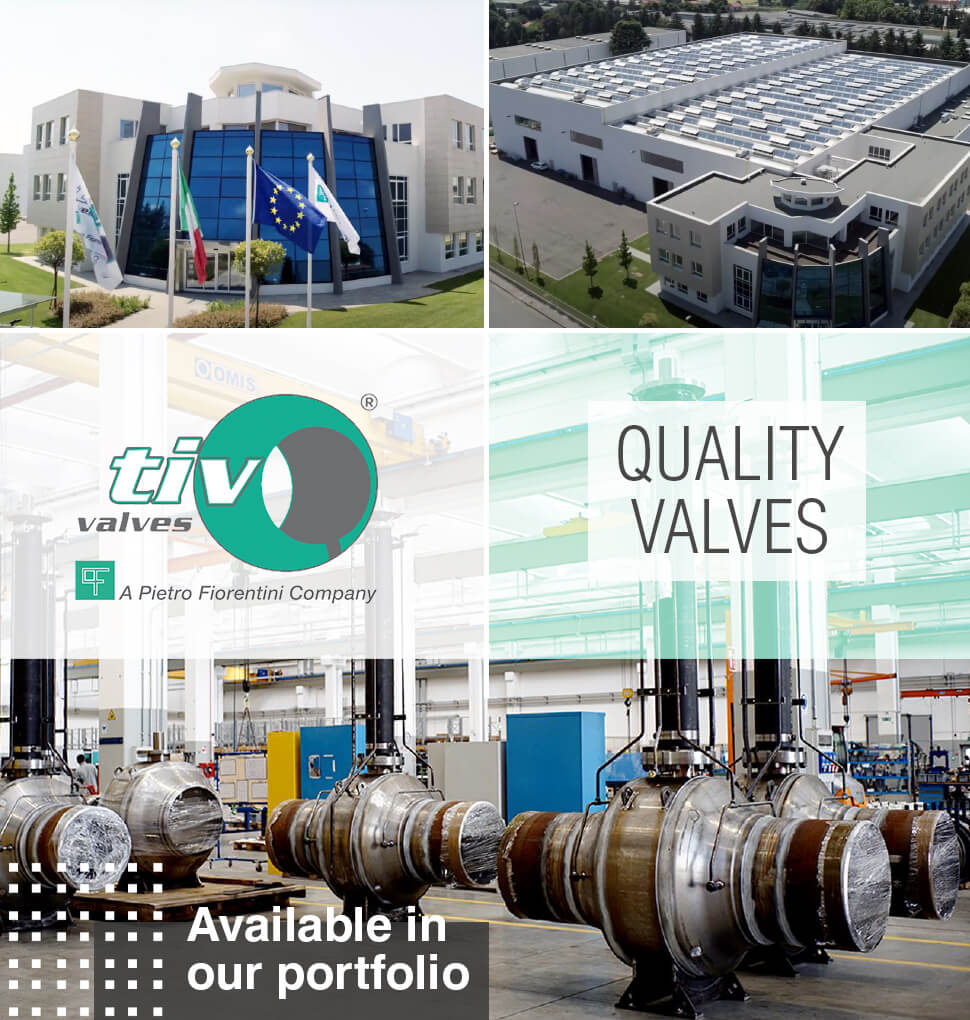 Quality Valves by TIV Valves at your disposal
27 September 2023 - Solutions, Corporate
TIV Valves, a Pietro Fiorentini Group company, manufactures quality valves that Pietro Fiorentini Iberia has in its portfolio:


TIV Valves is an Italian manufacturer of ball valves based in Rescaldina, Milan. Thanks to a wide range and high quality resources, it is involved in large international projects with high competitiveness.

Revolutionary is the introduction of the Lean methodology, which has characterised Pietro Fiorentini for years and which has allowed TIV Valves to implement a new production scheme (in a production facility of more than 10,000 square meters) and a greater integration of the supply chain, achieving unprecedented efficiency.

Over the years, the R&D department of TIV VALVES S.R.L. has grown by working closely with end users and engineering companies all over the world to develop customised products with specific design solutions.