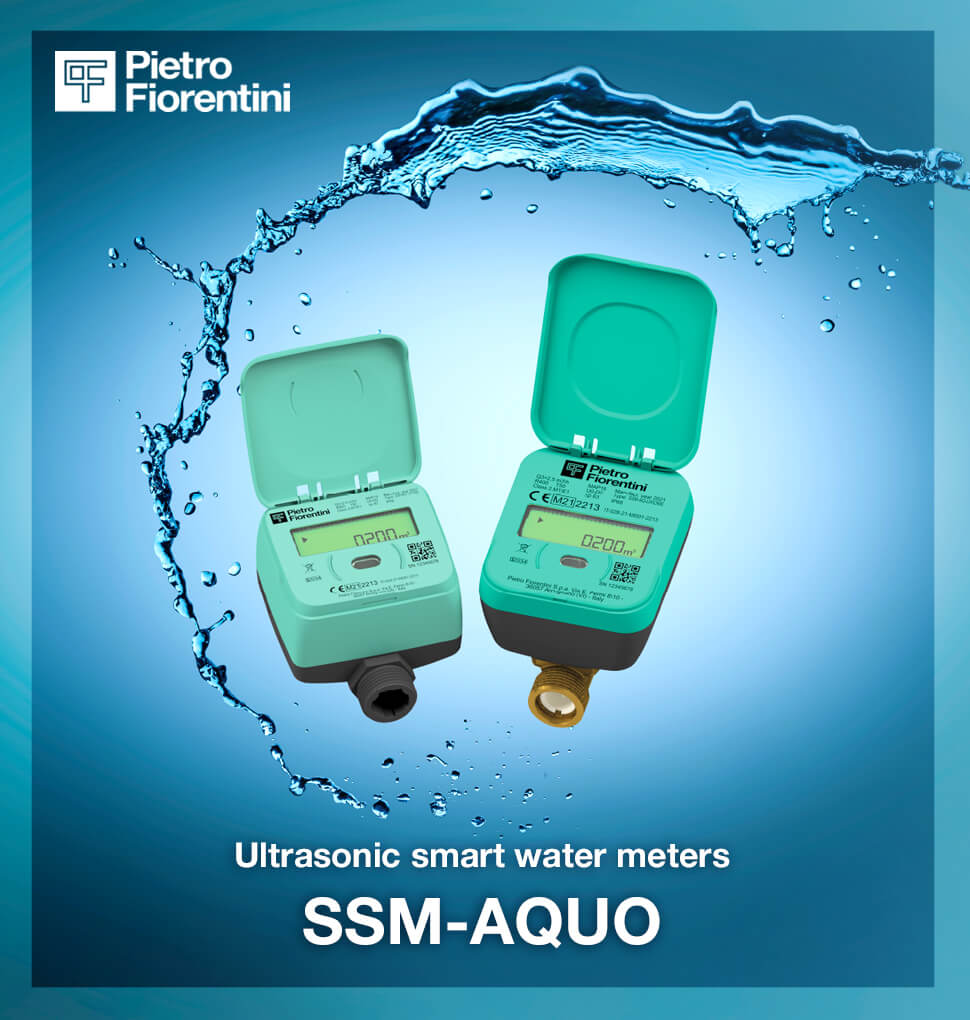 Smart water meters SSM-AQUO
02 November 2023 - Solutions, Corporate
Water is a primary resource, a fundamental necessity for life. Increasing the efficiency of the distribution network to avoid wastage is a responsibility to the planet and, not least, an economically profitable option.
 
By moving towards the automation of processes through the digitisation of networks, we will achieve better optimisation of resources, investments and data management, offering an advantage for the companies managing the distribution of drinking water, but also for the community.

Pietro Fiorentini offers the new SSM-AQUO range of smart ultrasonic water meters designed for the residential sector. These are static meters, which have no moving parts subject to wear and tear, and guarantee high accuracy even when measuring very low flow rates. They also monitor information about possible leaks, other anomalies such as a broken pipe, absence of consumption or an inverted flow rate, etc.
Consult our catalogue of smart water meters here: