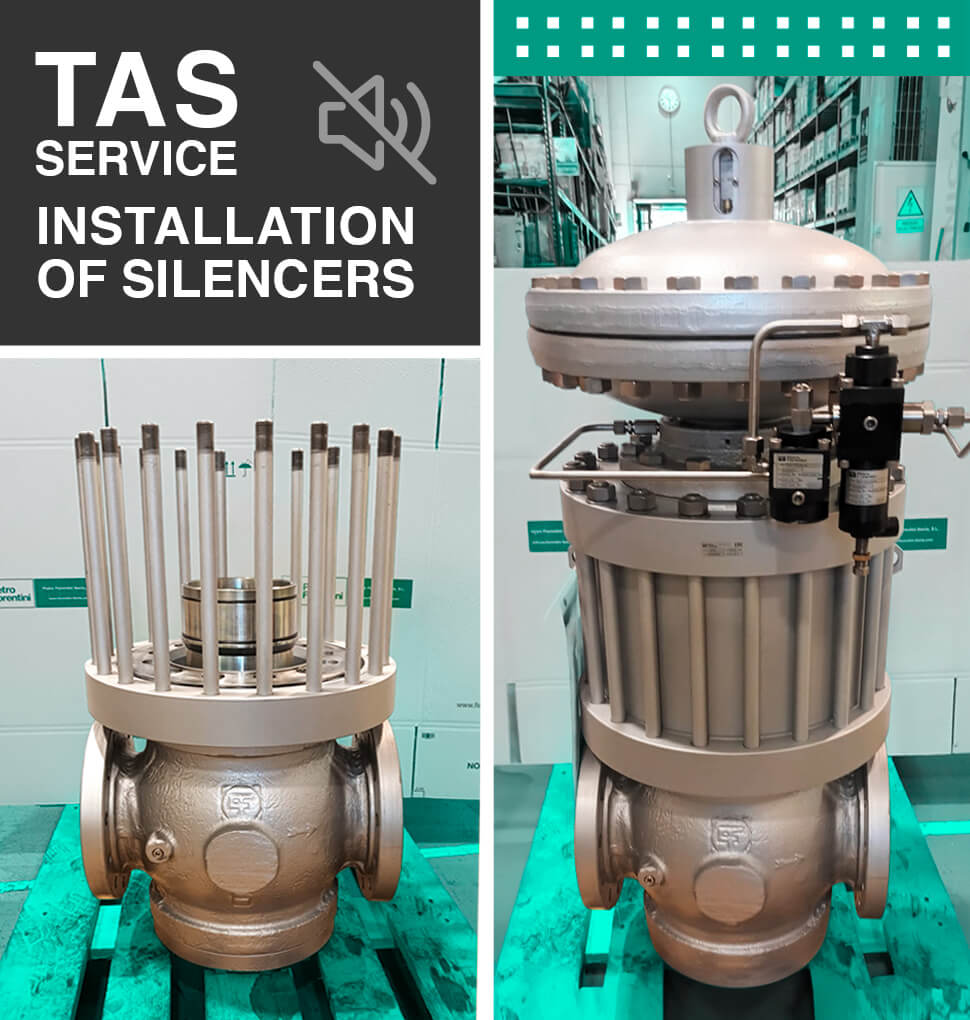 TAS Service: installation of silencers
15 November 2023 - Solutions, Corporate
Pietro Fiorentini's Technical Assistance Service offers the option of installing silencers on Pietro Fiorentini regulators to significantly reduce installation noise.

In many installations, we encounter high noise levels, mainly due to high flow rates, as well as the high gas velocity reached in certain working conditions.

Pietro Fiorentini Iberia's TAS offers its customers the installation of silencers on pilot operated regulators. We are offering this service both in our workshop and at the customer's site.

Thanks to the "Top Entry" design of all our regulators, without the need to remove the regulator body from the pipe, we can proceed with the installation of the silencers. The "top entry" design of our regulators makes maintenance work, both preventive and corrective, much easier.

We have to say that, as our customers tell us, this service is giving us very good results.