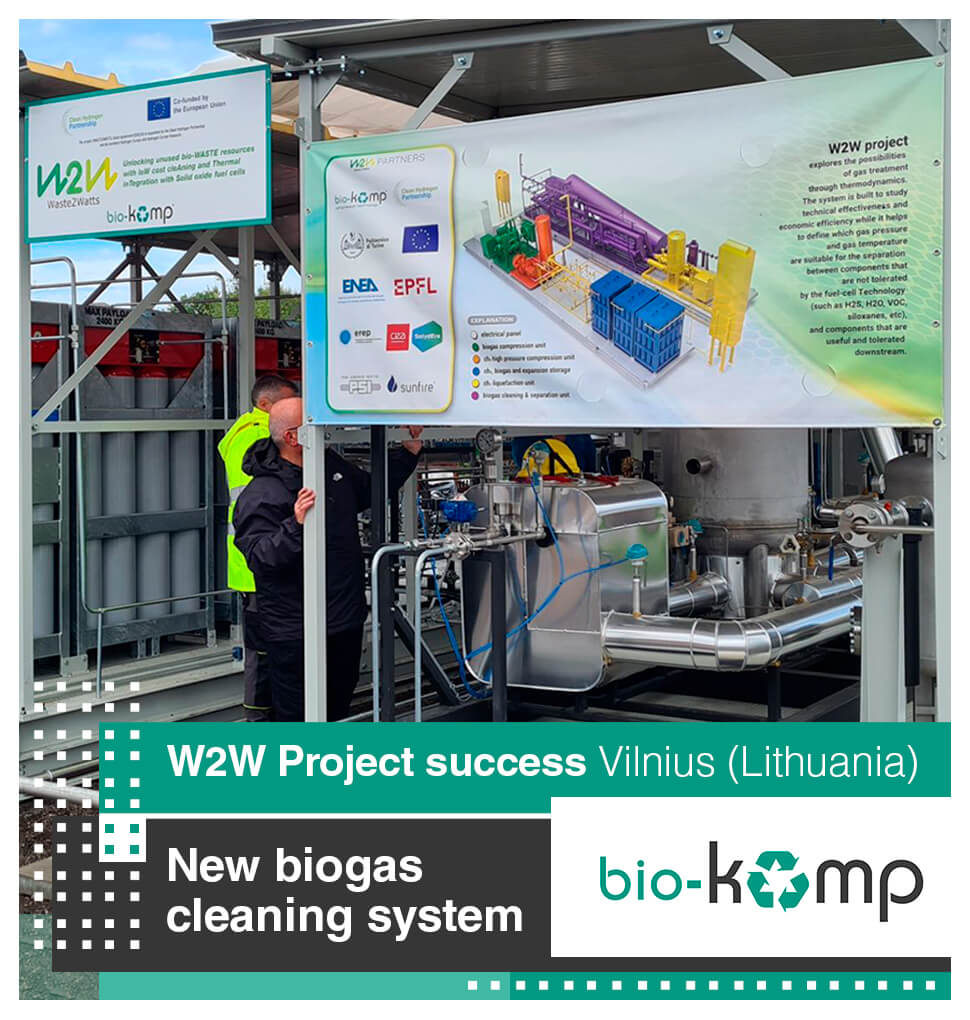 Biokomp Biogas Cleaning System
11 October 2023 - Projects
Installation of a biogas cleaning system in Lithuania by Biokomp, a PF Group company, in collaboration with the Politecnico di Torino.
 
The cryogenic system was developed to fully remove siloxanes, VOC and partially remove H2S in a real biogas site on a large pig farm (15,000 pigs), located near Vilnius (Lithuania).

The remaining inorganic and organic sulfur compounds not removed in the cryogenic unit would be removed in a downstream polish with solid sorbents. The achievement of this result is a success for the WP2 "Gas cleaning & on-site testing" and for the whole Waste2Watts project, allowing to reach one of the pillar objectives of the project: the development of a low-cost cleaning solution able to ensure biogas purification up to the requested levels for the fuel cell operation.
Find out more about Biokomp, a PF Group company specialising in the design of complete systems for the compression and treatment of methane, biogas, biomethane and industrial process gases.
More information about the Waste to Watts Project: Unlocking unused bio-WASTE resources with low cost cleaning and Thermal integration with solid oxide fuel cells.