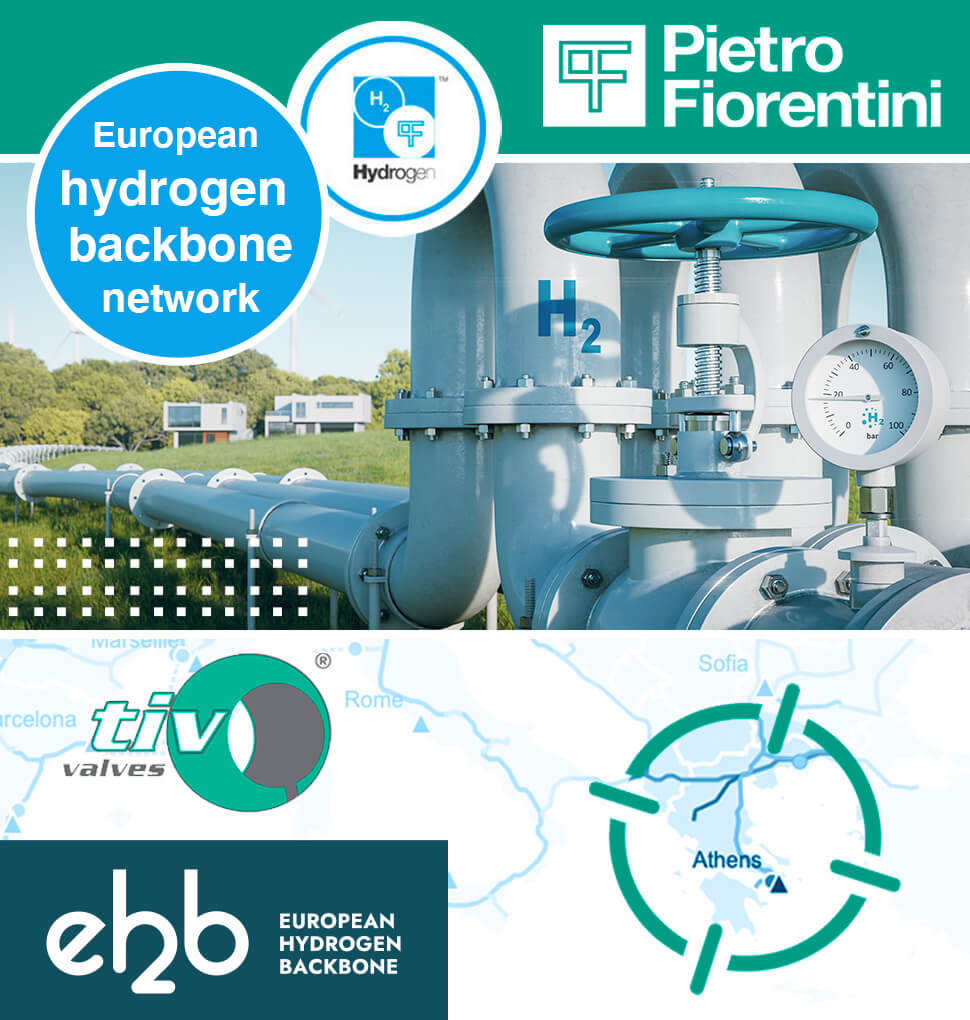 Pietro Fiorentini ball valves for the European hydrogen backbone network
18 October 2023 - Solutions, Projects
The Pietro Fiorentini Group is going one step further in the hydrogen sector: supplying ball valves suitable for use with hydrogen mixtures up to 100%.

The Group will participate in the construction of the European hydrogen backbone in Greece by supplying ball valves with diameters from 10 to 30 inches designed for use with hydrogen manufactured by TIV Valves, a Group company.

Find out more about the ball valves produced and supplied by Pietro Fiorentini Iberia.
For updates on the European hydrogen backbone network: www.ehb.eu.